Please check all videos before reporting. Please use your email address so we can notify you when we fixed the video
0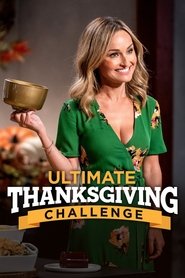 Ultimate Thanksgiving Challenge
Five of the country's most creative chefs put their spin on every food lover's favorite holiday.
TV Status: Returning Series
Release: 2018
Tidelands
Tidelands
Ex-con Cal McTeer's return to her hometown of Orphelin Bay blows the lid off a generations-long conspiracy of silence around murder, drugs and Sirens.
Killing Fields
Killing Fields
True-crime thriller that follows a team of homicide detectives as they open an 18-year-old cold case that occurred in one of America's notorious body-dumping grounds, the Louisiana swamplands.
Real Time with Bill Maher
Celebrity Island with Bear Grylls
Celebrity Island with Bear Grylls
Ten celebrities must survive entirely on their own on an uninhabited island in the Pacific.
Zapped
Zapped
Brian Weaver, an online data marketing assistant (even he doesn't know what that is), finds himself abruptly transported to a parallel world, a place of bizarre creatures, magical forces and…
Grey's Anatomy
Grey's Anatomy
Follows the personal and professional lives of a group of doctors at Seattle's Grey Sloan Memorial Hospital.
True Detective
True Detective
An American anthology police detective series utilizing multiple timelines in which investigations seem to unearth personal and professional secrets of those involved, both within or outside the law.
Good Behavior
Good Behavior
Letty Dobesh is a thief and con artist fresh out of prison whose life is always one wrong turn and bad decision from implosions — just how she likes it….
Status: Returning Series
Welcome to Sweetie Pie's
Strike Back
Austin City Limits
Austin City Limits
Austin City Limits is an American public television music program recorded live in Austin, Texas by Public Broadcasting Service Public television member station KLRU, and broadcast on many PBS stations…
Status: Returning Series